"Everything you can imagine is real."
Picasso
I live by these words of Picasso. Painting belongs to me, and always has. It allows me to express myself, helping me to channel and capture feelings since I was a teenager.
My colors celebrate life and invite the the viewer to do the same. Through my art, I aspire to appreciate every moment of life, no matter how seemingly small.
I use dynamic brush strokes, layering various mediums, and take objects and forms out of context, arranging them in new relations and settings. I strive to create new harmonies, as well as contrasts in form and color, and, in doing so, hope to symbolize my understanding that all existence is about contrasts and the nuances in between.
My Creative Tipp
Zentangle, a drawing method that is not about the result. But about drawing itself. Line by line. You can read more on my page Zentangle.
Once or twice a month I send out my Artletter. There I share creative tips, new artpieces, great freebies and tutorials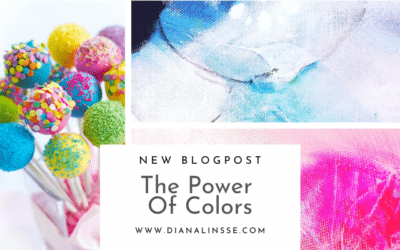 Colors unmistakeably have the power to influence our emotion and behavior. Every color carries an inherent energy which leaves its impact on the onlookers. For instance, if a wall in the room is painted orange or red then the room typically feels warmer than it is....